Imagine not having to leave your home to attend the BIG GAME or CES!. It seems the folks over at Leica have longed for a day when just that became reality for some time now seeing as the technology behind new LEICA BK2GO was released some time ago..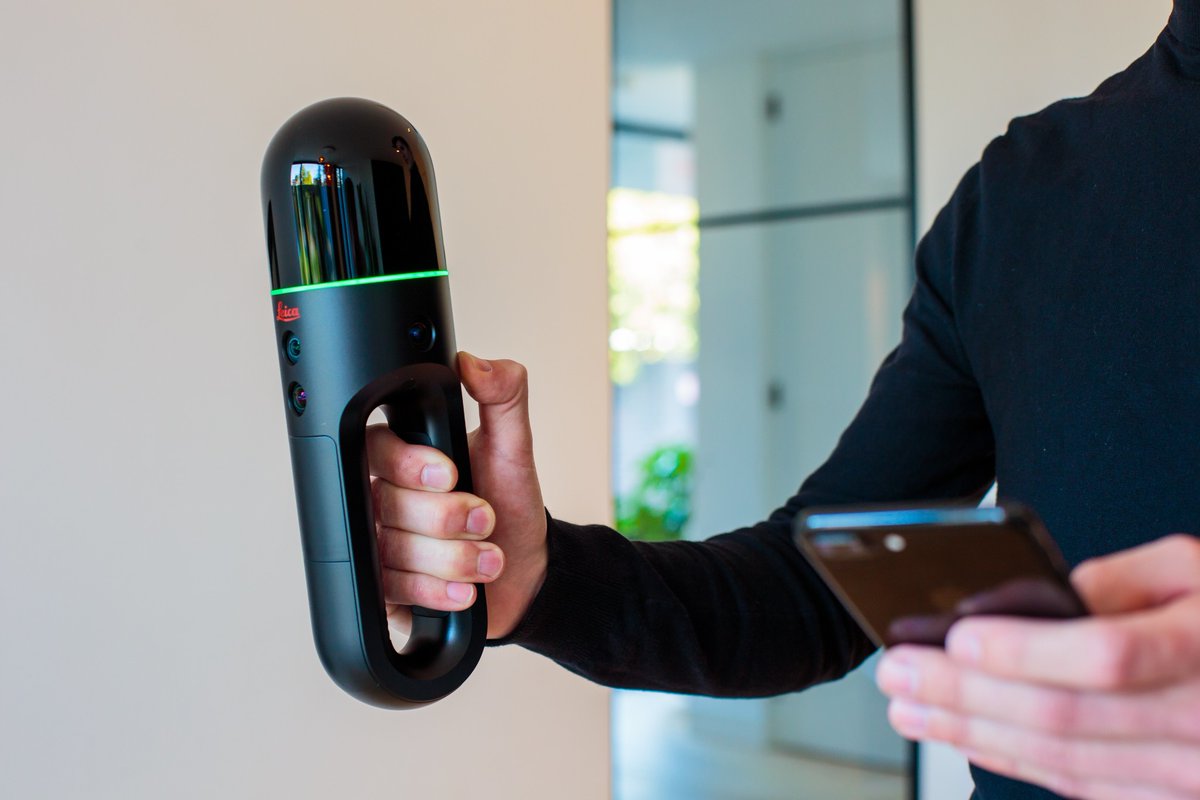 Yet the creative world has yet to catch on to the full power and potential of such a device. The list of uses for this is seemingly endless. Could the LEICA BK2GO truly be the missing link between what's stalling the innovation, development and evolution of the VR/AR movement? I guess only time will tell, but at least we can rest assured knowing that the tech/device exists and will eventually become more widely affordable (it's around $15k..) and recognized for new worlds it is capable of creating "wink-wink".
The Leica BLK2GO captures the world around you with full-colour panoramic images overlaid on a high-accuracy point cloud. Simple to use with the single push of one button, the BLK360 is the smallest and lightest imaging laser scanner of its kind. Anyone who can operate an iPad can now capture the world around them with high resolution 3D panoramic images.
Using Leica Cyclone FIELD 360 mobile-device app, the BLK360 streams image and point cloud data to an iPad or final project data to Cyclone REGISTER 360 or Cyclone REGISTER 360 (BLK Edition) via Wi-Fi. With automated workflows in both software offerings, the BLK360 plus the software solution of your choice, dramatically streamlines the reality capture process thereby opening this technology to non-surveying individuals. Simple export of LGS or RCP files makes working with point cloud data downstream in the Leica Geosystems and Autodesk suites simple and efficient, allowing users to spend less time processing data and more time creating meaningful deliverables.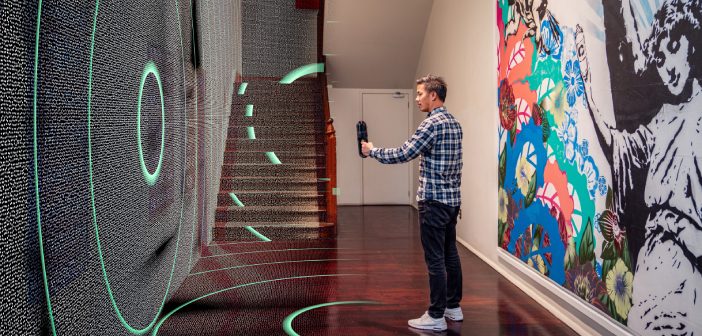 BLK2GO imaging laser scanner
Allows you to scan in high, standard and fast resolutions
Weighs 1 kg / Size 165 mm tall x 100 mm diameter
Less than 3 minutes for full-dome scan (in standard resolution) and 150 MP spherical image generation
360,000 laser scan setpoints per second
High-Dynamic Range (HDR) and thermal imaging
Cheers LEICA! BLK2G0 You get our 1st ever FreshNewMedia Innovation Award of 2020!